Eversoft at Brain Embassy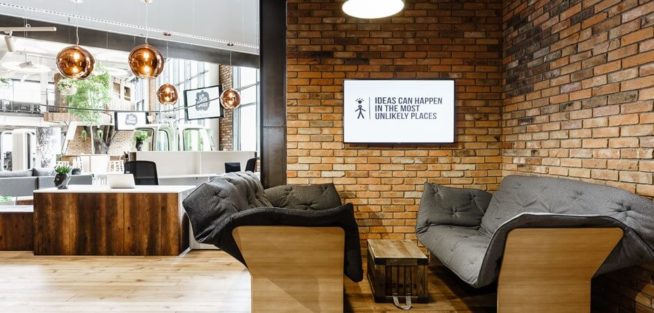 On the labour market, the equipment and atmosphere in the office are an increasingly important condition for the selection of a company. For over a year we have been using the unique spaces made available by Brain Embassy to meet the expectations of our employees. It is a special co-working space, where various companies from many industries are based: educational, IT, recruitment and even space😊…The organizers, apart from the stylish and designer interior, take care of providing an interesting offer of substantive events as well as a creative atmosphere among the members of the Brain Embassy community, on the occasion of Tuesday's shared breakfasts or fruity Wednesdays.
We can unambiguously confirm: "Circumstances (and the level of creativity) alter cases"😊
Creative programming, transparent code, high quality of project implementation – this is an important approach for us. And where are they best performed?