Software Development
Partner for Scaling Businesses
We accelerate innovation and time-to-market for established start-up companies.
We understand the tremendous need for speed and pressure on fast time-to-market with each new functionality . Using our years of experience, we operate under proven methods and ready frameworks to help you scale up fast and safely while protecting your code quality and strategic team structure.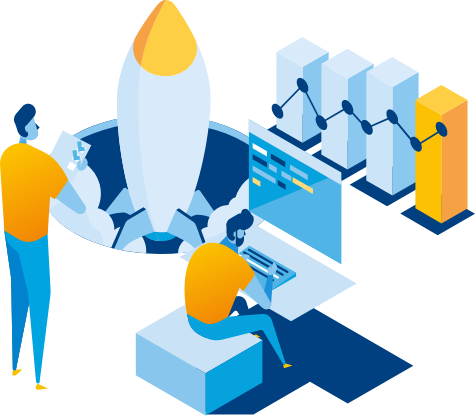 Our Key Success Drivers
in Startup Software
Scaling Project
Scaling start-up software development impacts the whole organisation. Minor issues that weren't a bottleneck for the inhouse team can quickly become a major performance problem in a siloed working environment with multi-team management.
Our expertise in change management allows us to serve as independent technology advisors to our clients. We consult on skills, methodology, budget, code, architecture, and communication to help you realise the expected ROI from planned team growth.
To help you on your journey, we follow battlefield tested practices that support successful team scalability.
Team Delivery Independence
The importance of delivery independence increases as you create more teams. On the one hand, each team needs to have the ability to get value into production at their desired rate. On the other, all teams must work hand-in-hand to understand their role in the complex software production process.
We follow ready cooperation frameworks to ensure we fit perfectly into your existing team structure. We are prepared to be a part of strategic decisions when it comes to constructing your software team scaling strategy and execution plan.
Codebase Health
Codebase quality significantly impacts the journey to productivity for all new hires. It remains very challenging for start-ups with rapidly changing product requirements to implement and follow the right measures to keep code clean and maintain the highest quality.
Eversoft's experts are well experienced in preparing proper documentation that allows fast onboarding and better contextual understanding for new hires, decreasing time to productivity.
Testing
We help fast scaling start-ups to create high quality, well-automated test cycles that support code quality and delivery throughput eliminating inefficient test practices at the same time.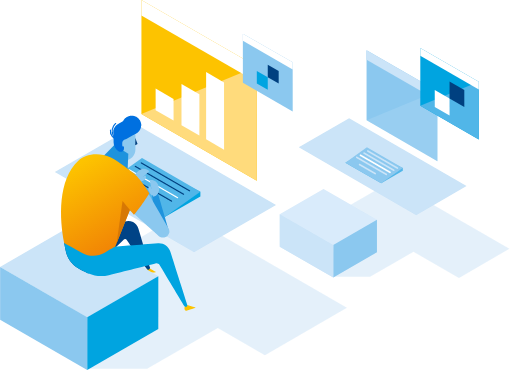 Scale up your team with multi-programming skills and innovative technologies
We bring in top IT talent, innovative technologies and multi-programming skills to build long term cooperation models and anticipate our client technology challenges.
Our process
From needs and goals discovery through consulting on technology and architecture choice to software development and testing service – at every stage, we work hand-in-hand with your team to make choices that will deliver future business success.
Free
Discovery
Workshop

Defining needs and goals.

Draft competency matrix

Initial competency and engagement proposition.

Onboarding

Workshops aligning our team with your internal team and Project Owner.

Ready to Go
Agile
Team

Project kick-off according to your sprints' timetable.
Our Technology Stack
Our advice and services are not limited by technology. We have experts in all leading programming languages as well as niche emerging technologies. As a technology agnostic software house, we offer independent consulting services aimed at finding the best technology stack for your application. We always put your business goals first and adjust all technical and organisational aspects of product development and delivery to focus on your business strategy and expected long-term KPIs.
Business First Approach
Our Business First approach ensures all software development work is fully aligned with your business goals. We manage all project components to meet your current business needs and final solution adoption.
Experience-driven Project
We believe project experience and true battle-tested knowledge are key factors in successful software development projects. Our experienced management team can predict potential project blockers and structure workflow to address those challenges in a seamless and effective way.
Your Change Management Partner
Successful software development projects must be treated as part of larger organisational evolution. By considering the context of each project in line with your corporate strategy we can support you on the full change management path to deliver true business value.
More than Engagement
Our team leaders have autonomy to make decisions and invest as much effort and time as required to ensure business value at project completion. We have a positive mindset - we always look for solutions to problems, not excuses or blame.
Domain Expertise
We work with companies from a range of industries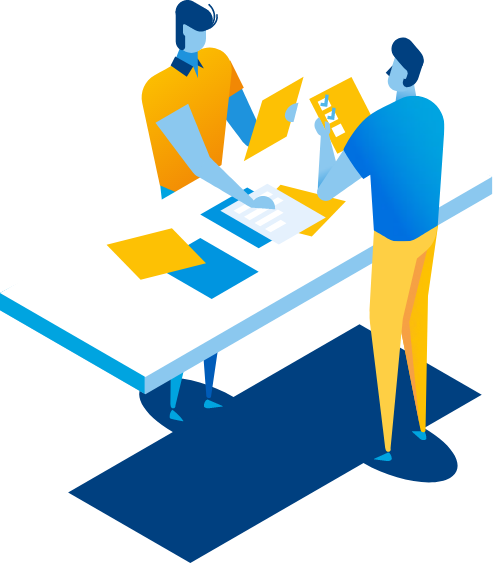 Let's talk about
your project