Free Eversoft support package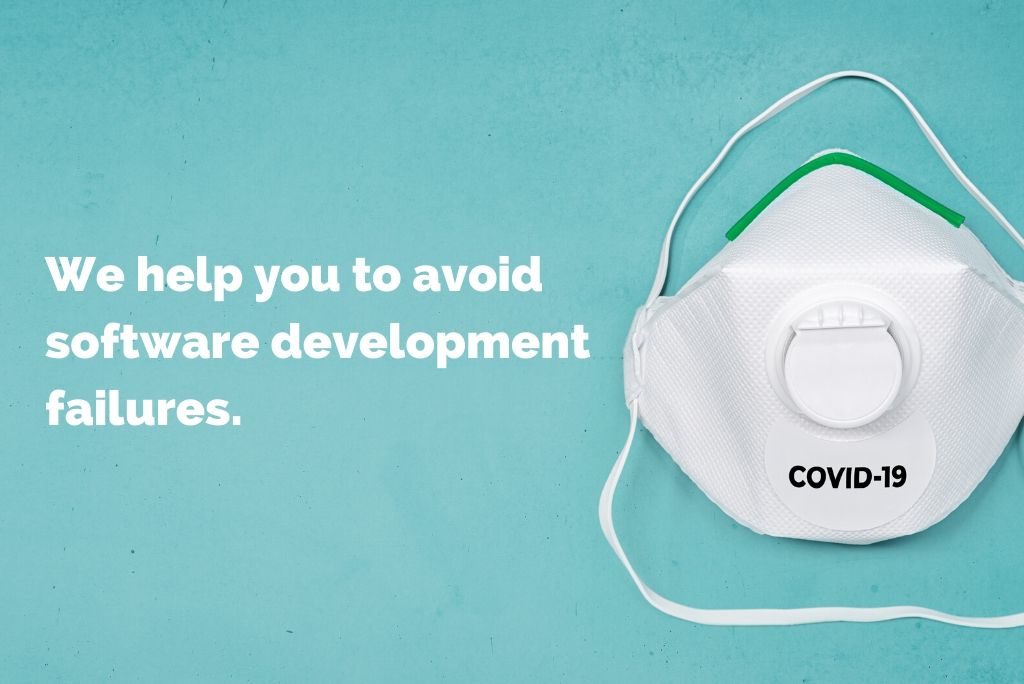 We cannot sew face masks. We won't invent a vaccine for the Coronavirus. However, we know about software development and we want to use that knowledge, helping others.
The current situation has spawned new, particular challenges in the IT and software development sectors, which the majority of companies must face. These challenges force not only the implementation of remote work tools, but primarily, the change of attitude towards all processes, modes of cooperation, or the redefinition of previously assumed aims.
We believe, that in the situation of pandemic, which we must face, it is important to open towards others and to help each other during this difficult time. We too wish to help, by offering that, which we know best.
Therefore we have decided to meet the current business needs and share our software development knowledge and experience for free.
We want to help You too. See, what business issues we intend to address:
👉 Analysis of organisation
You never had any experiences before, regarding commissioning a portion of software development tasks externally, however, the current situation forced You to use external support? You do not know how to deal with it?
We may help You by offering:
✔️ screening of the project to be executed with the use of an external provider;
✔️ screening of the preparation of the organisation for project execution (identification of the key roles for project needs, experience, the knowledge of methodologies, etc.);
✔️ assessing the optimal end conditions for project execution;
✔️ development of recommendations for the organisation regarding necessary operations to evade risks.
The end product of our cooperation will be a prepared report presenting analysis results along with recommendations for Your company within the scope of operations that must be implemented.
Remote work with specialists is way over Your head, but due to the need of redefining Your current team, You would like to employ a portion of specialists this way? Want to increase the efficiency of tools used for remote work, but You don't know where to begin?
We may help You by offering:
✔️ screening of the current work environment;
✔️ development of recommendations and a plan of action.
The end product of our cooperation will be a prepared report summarising our recommendations and a plan of action to be implemented.
👉 Team building consulting
Got a problem with estimating an optimal team and the capacity of the development team, which should be involved in works execution for the months to come?
We may help You by offering:
✔️ analysis of the project execution conditions (including IT resources, delivery time, etc.);
✔️ analysis of the scope of works related to software development;
✔️ development of recommendations regarding the scope of the development team assortment.
The end product of our cooperation will be a prepared report including a recommendation on the development team, such as recommended roles or team numbers.
Think that we could help You? Submit a proposal, by filling out
Our specialists are experts in various areas, so do not hesitate reach out, as we might be able to give you a helping hand. Remember, the faster You contact us, the faster we will be able to help You*.
We also encourage You to read our blog where we publish articles on a regular basis. Maybe You will find something interesting. If there are subjects, that You find us obligated to talk about, let us know, we will gladly provide a proper article.
Additionally, please remember that there might be someone else in need, so if Your business does not suffer from the current situation, we kindly ask You to share this post further.
*
__________________
The services (described above) are offered to international clients and will be provided in English only.
The services are provided free of charge. We do not expect any gratification for our services included in the support package nor you will have no obligation in the future in case you will be one of the beneficiaries of our support package.
Eversoft devotes no more than 5 working days for each service.
Due to high demand for our services, not all requests will be able to be served, first come first served rule applied.
Eversoft may refuse to provide the services without giving any further explanations.
The services are provided on the basis of information obtained directly from the client and the best practices. Eversoft shall not be liable for damages resulting from the provision of wrong or untrue data delivered by the client.
Copyright without limitations to the client.
Eversoft has the right to share information regarding his work for the client.
Disclaimer of Warranty – Except as expressly set forth in the above, the services are provided as-is, without warranty of any kind, express or implied, including any warranty of merchantability or fitness for any particular purpose.
Exclusion of Liabilities – Neither party will be liable to the other party or any other person for damages for any indirect, incidental, or consequential damages arising out of or relating to the services provided.