When you are looking for an IT team for your Product Manager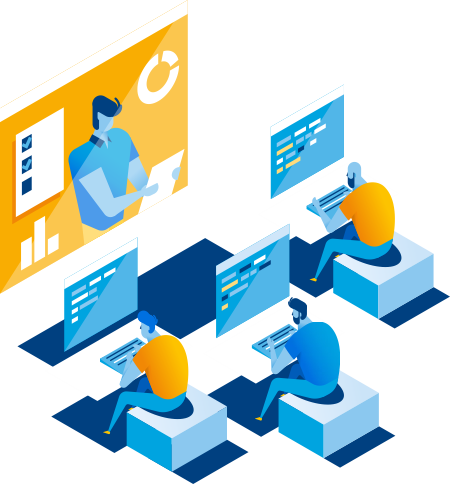 Do you want to implement your IT project yourself using our team of developers?
We guarantee a professional team of the best and most experienced IT specialists and coders. The experience gained during the implementation of some of the largest IT projects in the country will be available to you. You can manage the IT project yourself and fully use the competences of the Eversoft team.
Within this cooperation scenario, we provide:
How does the cooperation work in this scenario?
You choose the optimal ways to cooperate and manage the IT project. Our team will adapt to your requirements.
We get to know your needs

After consulting with you we will build a short description of the business goals you are aiming for and together we will create an original list of the requirements necessary to implement the system being built for you.

We organise an IT team

We organise a team of competent IT specialists dedicated to work on your project. The number of people involved and their individual skills depend on your business, technological and time requirements.

We carry out the tasks assigned

Our IT team carries out the tasks assigned by the IT manager from your organisation.

T&M settlement

We settle for the works completed during the monthly settlement period on the basis of Time & Material.
Would you like additional information?
Contact us
Eversoft –
IT outsourcing
services tailored to your business!