If you need full support in your IT project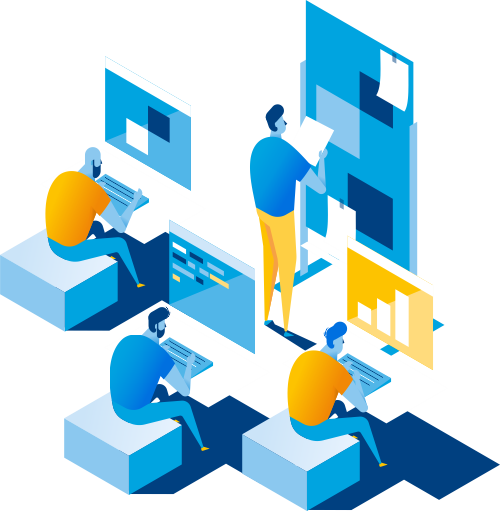 The IT team is managed by Eversoft's Project Manager
We liaised with every one of our internal departments, drawing on their years of knowledge and experience to provide you with the very best service possible.
We provide the Market with the very best software development services, tailored and refined through years of knowledge and experience in the IT industry.
Our approach optimizes the costs of the Fixed-Price model whilst also taking advantage of the cost-effectiveness of the T&M model.
Moreover it eliminates the customer's need to know the work organization structure in the software development cycle.
Within this cooperation scenario, we provide:
How does the cooperation work in this scenario?
We choose the optimal ways of cooperation and IT project management. The result is quick implementation at low cost. The stages of cooperation within this scenario:
We get to know your needs

After consulting with you we will build a short description of the business goals you are aiming for and together we will create an original list of the requirements necessary to implement the system being built for you.

We organise an IT team

We organise a team of competent IT specialists dedicated to work on your project. The number of people involved and their individual skills depend on your business, technological and time requirements.

Two-week sprints

With your participation, we divide your pre-defined scope of work into plans implemented in two-week work periods, paying attention to individual tasks bringing a specific value to the system being built.
We implement the agreed plans

Our IT team performs the assumed activities and implements the planned system functionalities.

You receive the work

You confirm the work done during the working period according to the agreed acceptance criteria.

We settle accounts

We settle for the work completed during the working period and, after approval of the work plan for the next working period, we start the implementation.
Would you like additional information?
Contact us
Eversoft –
IT outsourcing
services tailored to your business!